Rhonda GoldbergExecutive Vice-President, General Counsel
IGM Financial Inc.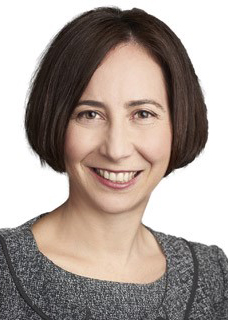 Rhonda Goldberg was appointed Executive Vice-President, General Counsel for IGM Financial Inc. on March 18, 2019. In that capacity, Rhonda is responsible for overseeing the legal, corporate secretarial and client and regulatory affairs functions of Mackenzie Investments, Investors Group and Investment Planning Counsel.
Rhonda brings an in-depth knowledge of the legal and regulatory environment and financial services industry with over 20 years of legal experience. She joined IGM in 2015 as Vice-President, Regulatory Affairs and was promoted to Senior Vice-President, Client and Regulatory Affairs in 2017, a new role for IGM Financial Inc., responsible for championing a client-centric vision across all business functions including corporate initiatives, business planning and strategy. Previously, Rhonda held progressively senior positions at the Ontario Securities Commission (OSC) and was a member of the OSC's executive management team and Director, Investment Funds and Structured Products, from 2010-2015.
Rhonda was called to the Bar in Ontario in 1996 and has a law degree from Osgoode Hall Law School.