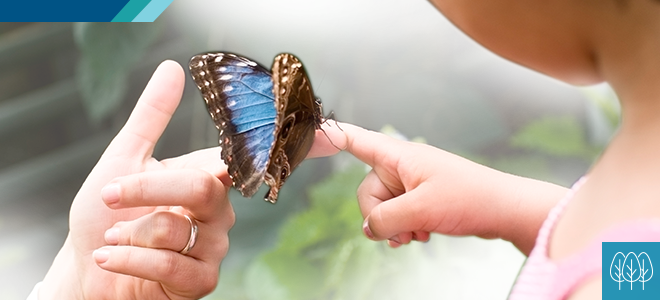 Reducing our environmental footprint contributes to the operational efficiency of our business and enables us to realize our goal to reduce greenhouse gas (GHG) emissions. We focus on managing direct impacts from our operations in four main areas – energy use, employee commuting and business travel, waste management, and paper use.
We formalize our specific commitments through an Environmental Policy that all employees agree to annually when signing the Code of Conduct.
Expectations for our suppliers, set out in our Supplier Code of Conduct, include compliance with applicable environmental laws and conducting their activities in an environmentally responsible manner.
Energy consumption
Consumption of electricity and natural gas at our owned and leased properties is the primary driver of energy use. We continually assess and work to improve our energy efficiency in these properties and to look for opportunities to be more efficient in our use of space. In recent years, we completed a number of environmental upgrades in our offices including lighting and heating system upgrades. We also purchase laptops, monitors, and multi-function devices that meet Energy Star guidelines.
IG Wealth Management participates in the Manitoba Race to Reduce initiative through both a leadership advisory role and by actively participating in the race to reduce energy use at the head office building it owns. Race to Reduce is a challenge which began in 2017, where commercial building landlords and tenants publicly commit to work together to reduce the total collective energy use in participating buildings by at least 10% over four years.
The remainder of our office space is leased by our operating companies. Our ability to directly manage consumption in shared leased premises is more challenging, as the vast majority of the space is in large multi-tenant buildings. Since 2016 we have engaged an energy and data management company to better track and manage information across our offices.
We know that the efficiency of the buildings we occupy can have a significant impact on our sustainability goals. For example, Investment Planning Counsel moved its head office to a new, LEED Gold, state-of-the-art energy and water efficient building in 2016 and Mackenzie Investments' head office premises are located in certified LEED® Gold and BOMA BEST® buildings. We are also making environmental sustainability an increasing priority as we sign into new leases for IG Wealth Management client offices across the country.
Travel and commuting
As a global financial services company, we engage in business travel as a necessary part of our operations. We encourage our employees to consider their business travel requirements carefully, and continually improve video conferencing facilities to reduce travel needs. We also introduced online training for new IG Wealth Management financial advisors, which has reduced the need for travel. In 2016 we also began purchasing green fuel and carbon offsets, which helped further reduce the impact of commercial air travel by approximately 45% in 2018.
We support our employees and clients in using low-carbon commuting options. This includes financial support for employees using public transit programs and providing employees access to lockers and showers and safe bike lock-ups, where possible. In the state-of-the-art Investment Planning Counsel head office, we offer preferred parking and charging stations for green vehicles, as well as preferred parking for those who commute in a high-occupancy vehicle. We are also working with our landlords to expand the availability of electric charging stations for clients at IG Wealth Management region offices.
Waste and recycling
Each of our operating companies is committed to reducing waste and recycling wherever possible.
All of our corporate head office buildings offer multi-material recycling and organics composting services. We also donate used office and computer equipment to charities, and where donation of computer equipment is not possible, we partner with our suppliers to recycle the remaining electronic equipment.
Although we offer paper shredding and recycling programs at all of our offices, we are challenged in our efforts to offer consistent multi-material recycling programs across the country in our IG Wealth Management leased offices due to the variety of municipal recycling capabilities and landlord approaches. IG Wealth Management continues to review options, including using our influence as a tenant to increase waste diversion services across the country.
We follow a design standard for offices that includes use of recycled materials, energy-efficient lighting and other environmentally friendly materials, while recycling furniture and producing as little waste as possible through the project. These standards are incorporated across the country as new offices are built and others are refurbished.
Reducing our paper use
We continually seek opportunities to reduce paper used for communications, marketing, reporting and other business operations. We also look for ways to use recycled paper and paper from responsibly managed forests more. As an example, 100% of our office paper used in photocopiers and printers is from responsibly managed forests. Also, our photocopiers are pre-programmed to print double-sided and track usage to determine priorities for paper reduction projects.
Committed to renewable energy
We are committed to increasing our use of low-carbon, renewable energy and choosing a sustainable way to heat our IG Wealth Management and Mackenzie Investments primary corporate offices with renewable natural gas. We accomplish this through our agreement with Bullfrog Power, Canada's leading green energy provider.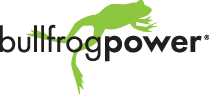 Bullfrog Power's green natural gas comes from a unique methane-capture project situated on a Canadian landfill. Not only does this partnership significantly reduce our greenhouse gas emissions footprint, it supports development of the green energy industry across Canada.
The Power Financial Corporation group of companies – IG Wealth Management, Mackenzie Investments, Investment Planning Counsel, and Canada Life – also strategically invested in the development of a state-of-the art, energy-efficient data processing facility in Winnipeg that draws its energy from very low-carbon emission electricity.
In Manitoba, where the IG Wealth Management head office and our Winnipeg data processing facility are located, over 99% of electricity is produced by GHG-free hydroelectric generating plants that do not burn fossil fuels. Fifty-five per cent of our total electricity used in all office space is situated in provinces with low carbon sources – Manitoba, Quebec, and British Columbia.
Engaging our people
Key to our success is promoting employee awareness and knowledge of environmental sustainability issues and engaging our employees in managing our collective impacts.
The IGM Green Council is responsible for creating a consistent culture of environmental awareness and practices across IGM's operating companies. The Council empowers employee green committees at both IG Wealth Management and Mackenzie Investments to inspire, educate and motivate their colleagues to reduce their environmental impact both at work and at home.
Our employee green committees host educational and engagement events for staff, work on projects with facility and operations management to implement continual improvements, and have assisted in developing challenging targets to reduce our paper, waste and energy consumption. Recent projects have focused on: reducing plastic water bottle uses; rolling out centralized waste bins; composting food waste; reducing individual printing; and, launching a campaign to reduce electricity usage of computers.