Our Environment
GRI 102: 46 | 103: 302, 305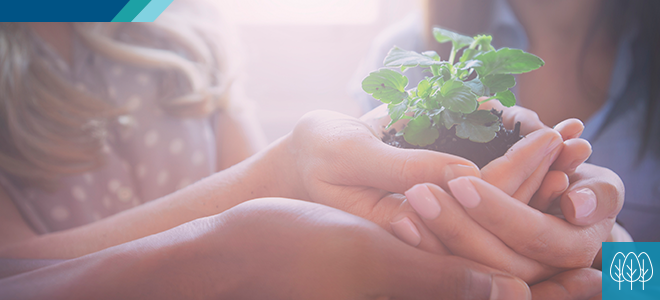 We believe that incorporating environmental considerations into our business decisions makes our business stronger and contributes to overall environmental sustainability. We impact the environment directly through our business operations, and indirectly through our procurement practices and our product and service offerings.
Our priorities and why they matter to us
We believe that managing our environmental impacts contributes to running an efficient business for our shareholders, empowers our employees and financial advisors to participate in environmental initiatives, and addresses client and community expectations. We also know that as a responsible company, we have a role to play in tackling climate change and other pressing environmental issues both within our operations and in our clients' investment funds and that managing the related risks and opportunities will be increasingly important to long-term business success.
Responsibilities
The Enterprise Risk Management department provides oversight, analysis and reporting on risks, including environmental risks, and reports those to our executive level Risk Management Committee.
Our Corporate Responsibility Committee oversees environmental policies and plans across our operating companies.
Business leaders direct the creation, implementation and evaluation of environmental risks and opportunities within each of their operating areas.
Our Green Council provides executive support to committed teams of employee volunteers, focused on helping our people improve their environmental sustainability efforts at work and at home.
Tracking our performance
Since 2013 we have been reporting to the CDP on our energy use and greenhouse gas emission performance – in response to investor requests to participate in the survey. In 2018, IGM Financial earned a position on the CDP A-List, recognizing corporate leadership in tackling climate change through disclosure. IGM Financial is one of only five Canadian firms who received this rating, and one of ~140 worldwide, out of more than 7,000 participants.
Since 2016, we have engaged an energy and data management company to track and manage information across our owned and leased offices to provide more accurate and timely data and make recommendations for operational improvements. We have set greenhouse gas (GHG) emission reduction targets for Scope 1 and 2 emissions, and continue to look for ways to better measure and manage the impacts from Scope 3 emissions. Our targets and progress are made public in our annual CDP submission.
We understand the importance of third-party review of our practices. We conduct annual waste audits in our corporate offices to highlight improvement opportunities and increase engagement with employees. We also externally assure our annual greenhouse gas emissions statement for all Scope 1 and 2, and Scope 3 travel emissions and applicable reduction targets.