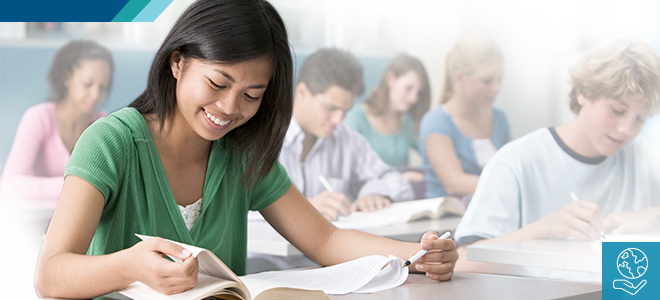 Financial literacy is having the knowledge and skills to develop the confidence to make responsible financial decisions. As an extension of our day-to-day work of helping clients with their financial goals, we are committed to improving the financial confidence of Canadians who need it the most. We believe that providing people with the knowledge and resources they need to gain a basic understanding of their personal finances will help them build a better financial future for themselves and their families.
Through the daily work of financial advisors who serve our clients, the financial literacy presentations these advisors deliver in the community, and as partners in the creation of financial education programs and curricula, we are leaders in the ongoing effort to advance the financial confidence and financial security of Canadians.
IGM Financial demonstrates its commitment to financial confidence through the activities of IG Wealth Management, which since 1995 has contributed more than $4.1 million to support and promote financial literacy programs for Canadians.
IG Empower Your Tomorrow
Under the banner of IG Empower Your Tomorrow, IG's sponsorship and community platform is designed to increase the financial confidence of Canadians in communities from coast to coast, aligning it with the company's overall vision of "inspiring financial confidence in Canadians."
The platform focuses on building the financial confidence of those who stand to benefit the most from it: youth, seniors, new Canadians, and Indigenous Peoples. Through strategic partnerships with community partners, we are delivering tailored financial knowledge and resources to these groups.
Partnerships
Canadian Foundation for Economic Education (CFEE)
IG Wealth Management's longtime collaboration with the Canadian Foundation for Economic Education (CFEE) on financial literacy has created a number of popular resources to help enhance the financial literacy of Canadian students. By supporting CFEE's Building Futures program, IG helps provinces integrate financial education into the core curriculum for grades 4 to 10, and develop new courses for the high school level, including lesson plans and workshops for teacher professional development.
Building Futures leverages the popular high school guidebook and online resource Money and Youth: A Guide to Financial Literacy, produced by CFEE with funding from the company. More than 500,000 copies of Money and Youth are now in circulation to schools and households.
CFEE works on our behalf with schools, senior centres, immigrant and refugee groups and other local organizations to deliver resources and financial confidence workshops. For Canadian newcomers, these workshops are delivered in their language of origin.
Alzheimer Society of Canada
With the Alzheimer Society of Canada we are delivering financial confidence sessions tailored to Canadians with early-onset Alzheimer's and to family members and caregivers of those with Alzheimer's or other forms of dementia.
In 2018 the company became the first-ever national sponsor of the IG Wealth Management Walk for Alzheimer's, the largest fundraising initiative for the Alzheimer Society of Canada, with nearly 300 walks across Canada. The sponsorship is an opportunity for IG advisors, employees and clients to come together to raise funds and awareness to help families living with Alzheimer's disease and other forms of dementia.
Dyslexia Canada
A precursor to financial literacy is basic literacy. IG Wealth Management supports Dyslexia Canada's Mark it Read national campaign, which was created to raise awareness and support for the 10-20% of Canadian children living with dyslexia – a disease that makes reading, spelling, and writing difficult. During Dyslexia Awareness month in October, the campaign features several Canadian buildings and landmarks illuminated red for one day to symbolize the red pen on school assignments so familiar to dyslexic children.