Shared value creation
GRI 103: 201, 203 | 201: 1 | 203: 2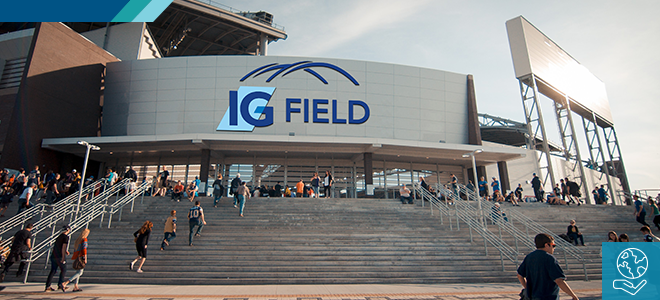 At IGM Financial our success plays an important role in the lives of our clients, employees, shareholders, and the financial advisors who distribute our products.
In addition, IGM Financial fulfills important roles in the local economy and society:
as a provider of valuable products and services to Canadians
as a leading provider and advocate for professional financial advice
as a champion of financial literacy
as an employer
as a member and supporter of the community
as a taxpayer
as a purchaser of goods and services
Our impact on the economy is widespread. As investment managers, we contribute to the economy through the efficient allocation and professional management of investment funds on behalf of our clients – across countries, industries and asset classes. Our largest impact comes from responsibly managing our business and generating long-term value and profitability, which enables us to distribute economic value to our many shareholders and other stakeholders in Canada.
Direct economic value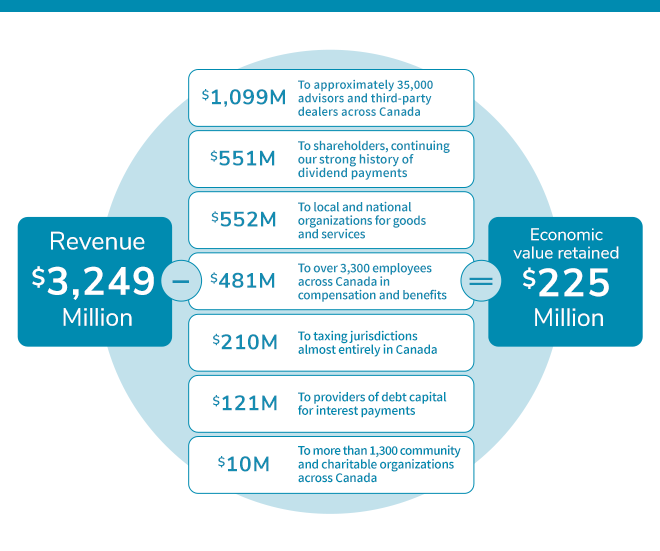 See our most recent Annual Report and Data Table for more information on our financial performance.
Responsible procurement
We understand that to be a responsible company means extending our environmental, social, and governance commitments to our purchasing decisions. The standards of business conduct detailed in our Supplier Code of Conduct set the bar for the companies who do business with us and their extended supply chain. Through the Code we communicate our principles to our suppliers' regarding conduct relating to business dealings, protection of corporate information, labour and human rights, and the environment, are responsible and ethical and reflect the responsible management we adhere to. See the Environmental footprint section for examples of how we are practicing sustainable purchasing.