Rewarding client experience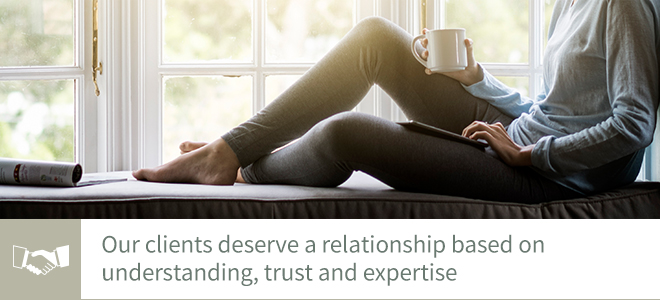 We strive to respond to client needs in a changing marketplace and regulatory environment through ongoing product, service, and support enhancements.
We are committed to a client-focused vision across all of our business functions, with our Office of Client and Regulatory Affairs helping to navigate the changing regulatory landscape for our clients and the financial advisors who serve them.
The business model at each of our operating companies is distinct. At all three companies, generally a client's first point of contact is through their advisor. This makes our relationship with advisors key to the success of our business. At both Investors Group and Investment Planning Counsel, clients have direct contact with a financial advisor who is directly affiliated with the company. At Mackenzie Investments, third-party advisors distribute the company's products and services. It's the one-on-one relationship with clients that works to ensure people receive the personalized financial advice, products and services that are right for them.
Client feedback
All three operating companies have in-house contact centres to support financial advisors in their servicing of clients. Each contact centre solicits feedback regularly from a number of advisors to identify issues and improve service levels. At Investors Group and Mackenzie Investments, clients are secondary users of these contact centres.
Our primary feedback is from our advisors to gauge their own satisfaction levels and, through them, better understand the over two million client relationships they manage on our behalf. We also solicit feedback from clients where possible.
Our operating companies have formal procedures in place to handle written or verbal complaints from clients in a fair and timely manner.  They are guided by principles of fairness and reasonability in their assessment of each issue.
A client's first point of resolution is through their advisor. Call centres at each company can also assist with routine inquiries and complaints. When problems are escalated, the resolution process includes a thorough examination of the complaint. The investigator contacts the client and engages in a personalized review of the client's concern. The client then receives a written summary of the investigation addressing their concerns.
Operating company programs and highlights
Investors Group
Investors Group financial advisors maintain a high degree of contact with clients, reinforcing the importance of long-term planning and a diversified investment portfolio.
Understanding the client experience is vital to the company's success, and clients have been surveyed regularly for 20 years to measure various aspects of their relationship with their advisor and their experience with financial planning and advice. In 2017, clients were invited to participate in a pilot of a new client engagement survey administered by Gallup and Advanis, which will be rolled out in 2018. Results will create opportunities to improve the client experience and to align advisor compensation with client satisfaction.
The company's client advisory councils are a forum for selected clients, who serve a two-year term, to share their insights and ideas with senior leadership, and to provide input on specific client-related initiatives. It is chaired by the Office of Client and Regulatory Affairs.
Quarterly satisfaction surveys have also been conducted directly with Investors Group financial advisors since 2000, surveying each of the over 4,000 advisors annually. The purpose of these surveys is to measure satisfaction with their business relationship with the company – the support and services that help them to serve clients.
Mackenzie Investments
The annual Environics Advisor Perception Study is used by Mackenzie Investments and other mutual fund companies to assess advisor satisfaction. This is the most comprehensive tracking study of Canada's mutual fund and insurance companies and is a valuable benchmark that provides vital information on how the company is perceived by the advisors who distribute their products.
Investment Planning Counsel
An annual advisor satisfaction survey has been conducted since 2007 to measure the satisfaction levels of their advisors regarding the support and services they receive. The company polls a group of its advisors monthly to measure their satisfaction levels regarding the support and services they receive.
The results of the survey are used to derive an Advisor Satisfaction Index, which provides additional insight into what's important to their clients. In addition, a task force meets monthly to review commentary from advisors to identify trends and to address immediate needs.
Investment Planning Counsel also considers the external survey, Investment Executive Dealers' Report Card, which measures advisors' overall level of satisfaction with their dealer.