Client experience
GRI 102: 43 | 103: FS | FS: 15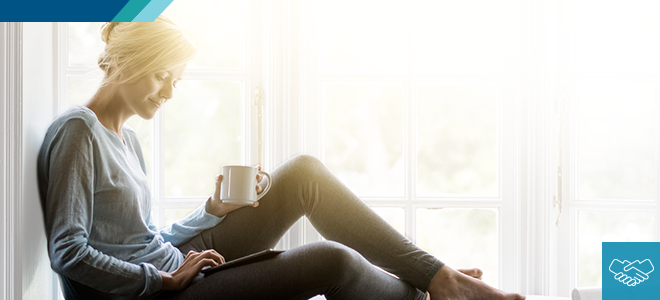 We thank the clients serviced by each of IGM's operating companies for choosing to grow their wealth with us. We have an unwavering commitment to excellence in our approach to delivering financial solutions and managing the wealth of our clients.
Relationships with clients
Our "client first" philosophy drives decision making across our operating companies. While this philosophy is universal at IGM, the business model at each of our operating companies is distinct:
At both IG Wealth Management and Investment Planning Counsel, clients have direct contact with a financial advisor who is directly affiliated with the company and the products and services it offers. Advisors are well supported by subject matter experts to deliver superior advice in relationships with clients that can span decades.
At Mackenzie Investments, third-party advisors distribute the company's products and services. Mackenzie Investments has a strong relationship with third-party advisors nationwide. It is these advisors who in turn work with and reach clients for Mackenzie. Mackenzie believes that better wealth-building is focused on relationships between clients and advisors, and offers advisors the funds, tools and product insights they need to strengthen these relationships with clients.
Value of advisors
The one-on-one relationships between clients and advisors are the foundation for every IGM operating company's success. Montreal-based Centre for Interuniversity Research and Analysis of Organizations (CIRANO) research1 found that investors who work with a financial advisor have a higher savings rate on average than those who do not. For example, over a 15-year period, households working with an advisor had 3.9 times the assets of a household without a financial advisor. That's why the most important variable for any client is financial planning. The advice clients receive as part of their financial plans ensures they have the right combination of investments, that their plan will adapt to their changing financial situations, and that the value of these decisions will produce better results over time.
At IG Wealth Management, we deliver our value proposition through superior advice founded on the principle of comprehensive financial planning and wealth management. Clients receive expert advice from over 1,400 advisors who hold the Certified Financial Planner or F. Pl. designation. One hundred percent of our advisor practices serving our clients hold the designation, or are enrolled in the program. IG Wealth Management advisors provide comprehensive advice with the IG Living Plan™ which offers a single, integrated view of all aspects of a client's financial life – including retirement and estate planning, planning for the unexpected, investments, and tax strategies – to reflect the evolving needs, goals and aspirations of Canadian families and individuals. The IG Living Plan™ was launched in 2018 in conjunction with the rebrand from Investors Group to IG Wealth Management, which better reflects its central focus of helping clients improve financial confidence and financial wellbeing.
1The Gamma Factor and the Value of Financial Advice. August 2016.
Client-first approach
In 2018, to increase transparency and enhance segmented pricing, IG Wealth Management introduced an enhanced unbundled pricing model – under which clients pay a separate advisory fee that isn't rolled into mutual fund management fees. We will commence the migration of our clients to this pricing model in 2019.
Mackenzie Investments has made several changes to its mutual funds and ETFs, introducing fee reductions, simpler, more competitive pricing for a number of products, and fund mergers to streamline its product offering. These changes all work to bring clarity to pricing and made products easier to navigate, for both investors and advisors. Mackenzie Investments is also focused on the development of advisor tools, practice management, and ongoing client/advisor education.
Listening to clients
Our primary feedback is from our advisors to gauge their own satisfaction levels and, through them, better understand the over two million client relationships they manage on our behalf. We also solicit feedback from clients where possible and clients also use our contact centres at IG Wealth Management and Mackenzie Investments for support. We have in-house contact centres at all three companies to support financial advisors in their servicing of clients. Each contact centre solicits feedback regularly from select advisors to identify issues and improve service levels.
Our operating companies have formal procedures in place to handle written or verbal complaints from clients. They are guided by principles of fairness, timeliness and reasonability in their assessment of each issue.
A client's first point of resolution is their advisor. Call centres at each company assist with routine inquiries and complaints. When problems are escalated, the resolution process includes a thorough examination of the complaint. The investigator contacts the client and a personalized review of the client's concern occurs. The client receives a written summary of the investigation addressing their concerns.
At IG Wealth Management selected clients share their insights and ideas with senior leadership through Client Advisory Councils, and provide input on client-related initiatives. The councils are chaired by the Office of Client and Regulatory Affairs.
See Tracking our performance for more information on how we listen to our clients through regular client surveys.