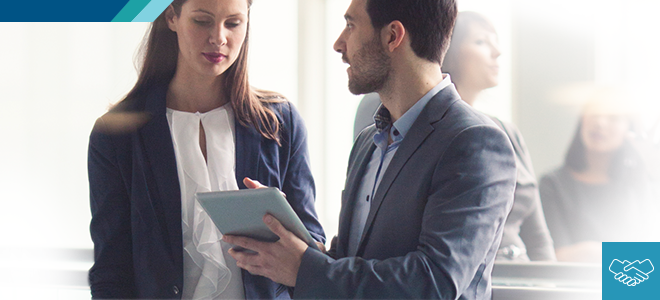 We have a long-standing practice of being responsible investors of our clients' money - incorporating environmental, social and governance (ESG) factors into investment decisions to better manage risk and generate long-term sustainable returns.
IG Wealth Management, Mackenzie Investments and Investment Planning Counsel have all formalized their commitments through Responsible Investment Policies, which outline the approach taken to integrate ESG criteria in investment analysis and decision-making processes, and to enable active ownership through engagement and proxy voting. Our approach is aligned with the long-term interests of our clients, with the financial markets and economies in which we operate, and ultimately with broader social and environmental objectives of society.
IG Wealth Management and Investment Planning Counsel offer products to their retail clients managed by high quality external investment managers (sub-advisors). As a result, our role is to monitor and evaluate the ESG integration practices used by the sub-advisors we partner with.
Mackenzie Investments is an investment manager providing investment solutions through a boutique structure to retail, strategic alliance and institutional accounts. Internal expertise is supplemented with sub-advisors in select areas.

IG Wealth Management and Mackenzie Investments became signatories to the United Nations-supported Principles for Responsible Investment (PRI) in 2014. The PRI is a collaborative effort of almost 2,400 global investors, asset owners and service providers representing more than US$85 trillion in assets under management whose common goal is to develop a more sustainable global financial system.
The PRI is a voluntary set of six principles that offer a framework for integrating ESG factors into the investment analysis and decision-making process for mainstream investment managers, which includes a requirement to publicly report on progress.
See the latest IG Wealth Management and Mackenzie Investments PRI reports for more details on how we incorporate ESG into investment decision making and active ownership.
ESG integration in investment decision making
At Mackenzie Investments, ESG factors are considered as part of the investment process. We recognize the relative importance of ESG factors varies across industries, geography and time. In analyzing the risks of investments in actively managed internal mandates, our investment managers look to identify, monitor and mitigate ESG risks and opportunities that are, or could become, material to long-term performance. We also engage sub-advisors to promote the inclusion of ESG factors into their investment processes, policies and practices where these are not employed today.
At IG Wealth Management and Investment Planning Counsel, our investment due diligence processes seek out sub-advisors whose investment processes require them to exercise professional judgment regarding material drivers of value. We encourage our sub-advisors to identify, monitor and mitigate ESG risks and opportunities that are, or could become material to long-term performance. We also promote the inclusion of ESG factors into their investment policies and processes where these are not employed today.
In addition to our overarching commitment to integrate ESG into our investment funds, our operating companies also offer products with specific positive social and environmental impacts.
IG Wealth Management launched the Investors Summa SRITM Fund in 1987, one of the largest socially responsible funds in Canada, with almost $400 million in assets under management. The Fund invests primarily in companies that have adopted progressive standards and practices towards the environment, human rights and other social issues and does not invest in companies whose revenues are primarily derived from alcohol, tobacco, gambling, pornography or critical weapons systems.
The Mackenzie Global Sustainability and Impact Balanced Fund provides Canadian investors with a solution that helps their investments have a positive environmental and social impact. The fund selects companies that are willing to engage in or have incorporated strategies to improve ESG.
The Mackenzie Global Leadership Impact Fund and Mackenzie Global Leadership Impact ETF provide an opportunity for investors to affect social and governance change through a focus on companies that promote gender diversity and the benefits of women in leadership.
The Mackenzie Global Environmental Equity Fund provides investors a product focused on opportunities in environmental sectors, notably in energy transition from fossil-fuels to renewable power.
Our product development process is always evolving to meet clients' needs.
Active ownership through engagement and proxy voting
Active ownership, including engagement with company management and proxy voting are important value-added practices within the investment processes employed in our investment funds.
Engagement
We believe in the value of engaging in an active dialogue to seek to influence outcomes on material ESG factors. The objective of ESG-focused engagement is to understand an investee company's position, actions taken to date, and any additional actions to be taken (or not taken).
We generally adopt a policy of engagement over divesting a holding, in order to contribute positively to ESG progress. Very few companies are screened out of our universe of eligible investments, except where restricted by a fund's investment objective or under our Policy on Cluster Munitions and Anti-Personnel Landmines as outlined in our Responsible Investment Policies.
Within our operating companies' unique structures, we have a variety of means for engaging with companies - through our sub-advisors, service providers, internal investment teams at Mackenzie Investments and through collaborative initiatives with other organizations.
In 2018, Mackenzie Investments partnered with Hermes Equity Ownership Services (EOS), a premier global engagement service provider. Hermes EOS has a 26-person team of engagement specialists, which includes experts such as former industry executives, senior strategists, corporate governance and climate change experts, accountants and lawyers who are strategically located around the world to support our engagement efforts with the companies we invest in.
Hermes' focus for engagement themes for 2019-21 are: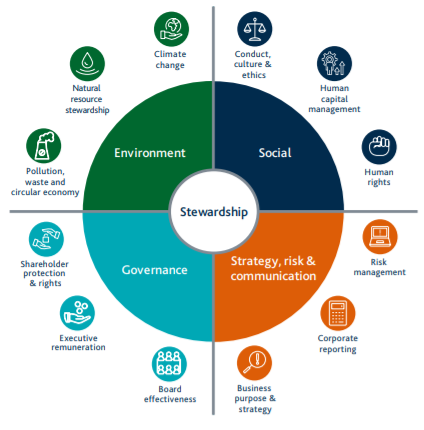 See the IG Wealth Management and Mackenzie Investments PRI reports for more details on 2018 engagements.
Investment Planning Counsel also partners with an ESG engagement firm to advise on proxy votes and to engage companies in its portfolios on material ESG issues. Under this arrangement, the company's voice and votes are combined with those of like-minded shareholders to exert greater influence over resolutions involving ESG issues.
Proxy voting
Proxy voting is an important component of active ownership and good governance. Consistent with our responsibility, we ensure that our internal managers and sub-advisors have appropriate policies to vote proxies in the best interests of our investment funds. A summary of our Proxy Voting Policies are included in the Annual Information Forms of our operating companies and our proxy voting records are disclosed on the respective websites for each fund.
Charitable giving funds and Registered Disability Savings Plans
We are leaders in the provision of donor-advised giving programs and Registered Disability Savings Plans (RDSPs) in Canada. Our charitable giving programs are designed to help donors increase and sustain their charitable giving. Clients who open a charitable giving account have the advantages of a private foundation without the up-front costs and administrative responsibilities.
Under the RDSP program, clients or family members with disabilities can access a tax-preferred savings vehicle and at the same time take advantage of generous government grants and bonds.