Our Clients
102: 43, 46 | 103: 417, FS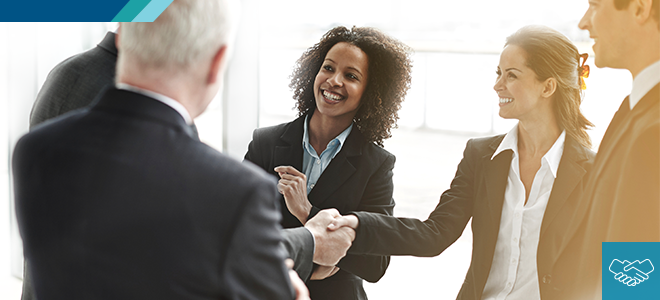 We inspire financial confidence in our clients – by helping them make good choices, take appropriate actions, and benefit from financial opportunities available to them. We believe that by working with a trusted financial advisor to create a well-developed plan together, clients can best achieve their goals at every stage of their lives.
We earn our clients' trust through our high standards, strong ethics, and continued excellence and innovation in our product and service offerings.
Our priorities and why they matter to us
Our clients select us to help them lead their financial lives – and they come first in all we do. Our client-centric philosophy drives decision making across our operating companies to enable us to provide a rewarding client experience every day and over the long-run. When we continue to do what's best for clients we are well positioned to deliver long-term growth and value to shareholders.
We also know that financial services companies are in a unique position to impact business and the global economy, including supporting a more sustainable global financial system. Our stakeholders expect us to build our clients' wealth in a long-term, sustainable way. We agree – and demonstrate this by investing responsibly – through considering material ESG factors in our mainstream investment decisions and offering investment products that address specific ESG issues for our clients.
And we take the privacy and safeguarding of information very seriously; as our business becomes increasingly digitized, the importance of information security grows. Through our affiliation with the Power Financial Corporation group of companies, we continue to ensure we have the strength and efficiency of an integrated information technology platform that is both global in scale and expertise.
Responsibilities
We have a clearly defined process and reporting structure for the management and distribution of our products at each of our operating companies.
The IGM Financial Client and Regulatory Affairs office, led by our Executive Vice President and General Counsel, is responsible for championing a client-centric vision for business initiatives, planning and strategy across IGM Financial.
Each operating company has its own CEO who reports to a Board of Directors that oversees all functions of the company. Each company has specific heads of product and distribution who report to the CEOs.
The Chief Investment Officers, or equivalent, of each operating company are charged with implementing responsible investment practices within their teams.
The IGM Financial Chief Technology and Data Office ensures compliance with all relevant application security and cyber security standards.
The IGM Senior Vice President and Chief Compliance Officer (CCO) leads our privacy program. The Privacy Officer for IGM Financial Inc. works with front line staff to investigate privacy concerns and reports directly to the CCO.
Tracking our performance
At all three operating companies, we measure success by obtaining the opinions and feedback of the advisors and clients we work with.
Because the client–advisor relationship is at the heart of the IG Wealth Management model, understanding the client experience is vital to the company's success.
We survey clients regularly to measure various aspects of their relationship with their IG Wealth Management advisor and their experience with financial planning. A new client engagement survey, introduced in 2018, administered by Gallup® and Advanis is used to create opportunities to improve the client experience and align advisor compensation with client satisfaction.
IG Wealth Management surveys all financial advisors annually – 3,700+ in 2018 – through quarterly satisfaction surveys about the quality of their business relationship with the company.
At Mackenzie Investments, our customer loyalty scorecard is measured through a survey of the satisfaction of the advisors who sell our products through the annual Environics Advisor Perception Study. This is the most comprehensive tracking study of Canada's mutual fund and insurance companies and is a valuable benchmark that provides vital information on how the company is perceived by the advisors who distribute their products.
In 2018, Mackenzie Investments attained its highest score ever in the Environics Advisors Perception Study and maintained its third overall ranking.
At Investment Planning Counsel, we conduct a quarterly advisor satisfaction survey. The survey results derive an Advisor Satisfaction Index, which provides additional insight into what's important to their clients. In addition, a task force meets monthly to review commentary from advisors to identify trends and to address immediate needs.
The most recent Advisor Satisfaction Index results show an increase in satisfaction since the last survey period, with an overall score hitting the "Exceeds" satisfaction benchmark.
In 2018, Investment Planning Counsel also received the highest rating in client satisfaction in the Credo Consulting investor survey, leading 19 other firms.