We hope you, your family and loved ones are staying safe. As it was for many of you, 2020 was a year unlike any other for IGM Financial. However, despite the multiple challenges our business and people faced, we built on our momentum and achieved some record results.
We were able to do this because we focused on what was important: the health and well-being of our people and being there for our clients when they needed us most. Our success can also be attributed to the foundational work we began four years ago – a strategic and operational transformation that gave us relevance, speed and flexibility when the pandemic occurred.
On behalf of the leadership team, we thank IGM employees, consultants, and advisors for their flexibility, resilience and commitment to our clients throughout 2020. Almost 90 per cent of our people were able to shift to work-from-home within two weeks of the pandemic. That transition was near-seamless, thanks to new tools and infrastructure we already had in place. For Canadian investors, our ability to stay connected while providing the financial services they needed helped them navigate an often-challenging environment.
In September, IGM Financial and IG Wealth Management President and CEO Jeff Carney retired for health reasons. It's a testament to his leadership and vision that the company was able to successfully work through this change and not miss a beat. We owe a debt of gratitude to Jeff for setting the entire organization up for success both today and tomorrow, and we wish him and his family the very best. With Jeff's departure, we welcomed James O'Sullivan as President and CEO of IGM Financial and Damon Murchison as President and CEO of IG Wealth Management.
In October, IGM realigned its reportable segments to better characterize the company's business lines and improve transparency into our key business drivers, including Wealth Management, Asset Management and Strategic Investments. The second half of 2020 also saw significant M&A activity, including several strategic acquisitions and investments to bolster our asset management business in important areas such as group retirement, private markets and sustainable investing.
As a result of our collective efforts, together we achieved some outstanding milestones in 2020. We ended the year with record-high assets under management and advisement (AUM&A) of $240 billion, up 26 per cent from last year. Net inflows for the year of $7.1 billion were also a record high, up from net outflows of $1.7 billion in 2019. Annual net earnings of $764.4 million or $3.21 per share compared to $746.7 million or $3.12 per share in 2019, and annual adjusted net earnings were $762.9 million or $3.20 per share compared to $763.9 million or $3.19 per share in 2019.
Accelerating our Business Operations Transformation
In 2020, we hit the midpoint of our five-year transformational journey to modernize our employee, consultant, advisor and client experience, while also continuing the digitization of our back office for greater efficiency and agility. The foundations laid in 2019 were critically important in helping our organization successfully respond to and navigate the challenges of the pandemic.
Our transformational work allowed us to quickly pivot when the pandemic hit and change the way we serve our clients. For example, we moved from meeting face-to-face across kitchen tables or in advisor/consultant offices to video conferencing and are now using new mobile apps and adopting online documents, including e-signatures. The transition from predominantly in-person service to a virtual environment was supported and driven through our consultants' transition to Salesforce and digital forms, which occurred in early 2020.
In addition, our employee experience was further enhanced in 2020 as we implemented SAP's leading HR platform, SuccessFactors, to better manage everything from employee benefits to vacation time. We also engaged Soroc Technology to manage and service all our staff and consultants' end-user productivity tools, including laptops and mobile devices. The result is enhanced service delivered more cost-effectively.
Major steps and new partnerships with global leaders furthered our operational efficiencies. This included moving data operations to Google Cloud, which provided us with cost savings, advanced data analytics and AI capabilities. In the back office, our relationship with Capco provided new technologies that have streamlined and, in many cases, automated processes that were once labour-intensive.
While our journey is not yet complete, we are well on our way to becoming one of the most modern financial institutions in the country. During the last two years we have implemented outsourcing, automation and efficiency initiatives that will reduce ongoing expenses by $40 million per year. This has allowed us to moderate expense growth while we bring to life new capabilities that enhance our client and advisor experience.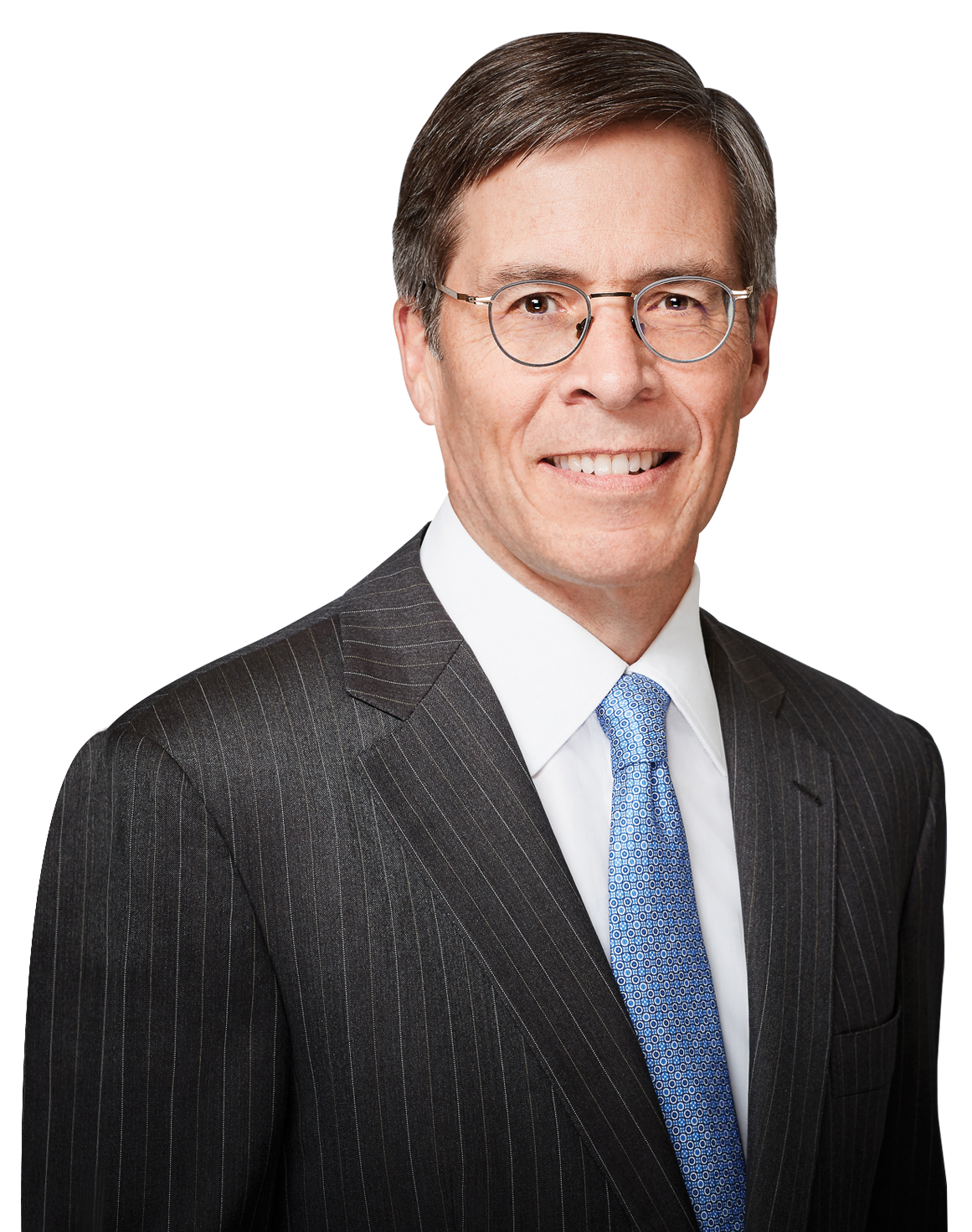 "IGM stayed on strategy and on course during a challenging year, all while promoting a culture that places the well-being of Canadians and their success at our centre." R. Jeffrey Orr, Chair of the Board, IGM Financial Inc.
Wealth Management
There have rarely been times when Canadians were more concerned with their future financial security. During 2020 it was essential for IG Wealth Management and Investment Planning Counsel to reassure our clients that we were there for them and that we had the people, expertise and tools to help them successfully navigate the year.
When the pandemic hit, IG Wealth Management consultants connected with our clients to help them understand how we would keep them on track to achieve their financial goals, leveraging the technology put in place as part of our business transformation. Our holistic approach to financial planning, embodied in the IG Living Plan, continued to deliver even during the most challenging periods of 2020.
The proof was in the results. During a challenging 2020, IG Wealth Management client assets under advisement grew to $103.3 billion, an increase of 6.4 per cent from 2019, while our gross client inflows were at record-high levels of $10.0 billion, and net flows of $795 million, which are the second highest over the last decade. We also made significant progress in our focus of meeting the distinct needs of high-net-worth (HNW) clients, who represent a growing segment of our client base. In 2020, sales of HNW solutions totaled $4.8 billion, representing 54 per cent of total sales, up from 52 per cent in 2019.
Investment Planning Counsel results were enhanced by its support and commitment to its financial advisors.IPC received stellar ratings from advisors in Investment Executive's 2020 Dealer Report Card: 9.1 out of 10 for corporate culture; 9 out of 10 for delivering on promises; and 8.6 out of 10 for client service. Despite the challenges of 2020, IPC continued to steadily grow its Corporate Branch Office model by more than 50 per cent year-over-year, and has positioned itself as a strong, viable place for retiring independent advisors to transition their business to a strategic partner.
Asset Management
Mackenzie Investments delivered on strategy with new products and tools at a time when Canada's advisors and retail investors needed them most, even as many other asset managers took a defensive wait-and-see posture. As a result, the Mackenzie team built on our 2019 success with a record-setting 2020, which also included significant acquisitions of, and investments in, strategic firms in the group retirement (GLC Asset Management Group Ltd.), private markets (Northleaf Capital Partners) and sustainable investing (Greenchip Financial Corp) sectors.
Total assets under management (AUM) hit record-high levels of $186.8 billion, up 31.7 per cent from $141.8 billion at the end of 2019. Mackenzie AUM, excluding $30.3 billion from the acquisitions of GLC and Greenchip and $75.8 billion sub-advisory to the Wealth Management segment, rose to $80.6 billion, an increase of 18.1 per cent over 2019. We also saw record-high investment fund net sales of $4.2 billion and total net sales (including institutional) of $6.2 billion in 2020.
Mackenzie worked throughout the year to provide its clients with relevant, innovative and strong-performing products across all asset classes. The firm launched 11 new Exchange Traded Funds (ETFs) and several new mutual funds. In doing so, we reaffirmed our commitment to meeting and anticipating the needs of Canadian investors.
Finally, we are very proud that the team was once again recognized in 2020, with Mackenzie mutual funds and ETFs winning five Refinitiv Lipper Awards, including the prestigious Canada ETF Award for Best Equity Group (Three Year) and 11 awards for outstanding fund performance at this year's Fundata FundGrade A+ Awards. We would be remiss if we didn't congratulate Barry McInerney on being recognized as Wealth Professional's CEO of the Year.
Strategic Investments
In 2020, our strategic investments gave us access to new sectors and expertise that we share across the entire Power Corporation family. We also made some important gains by capitalizing on a couple of high-performing investments, which generated both excellent return on investment and valuable strategic assets for IGM.
The valuation of our investment in Wealthsimple, the online investment management provider geared towards millennials, more than doubled from $252 to $550 million, after a new equity fundraising. The new equity valuation gave Wealthsimple's common shares a valuation of $1.5 billion.
We also realized an excellent return from the sale of our 24.8 per cent interest in Personal Capital Corp. for $232.8 million, compared to an acquisition cost of $189.1 million. Personal Capital, an industry-leading digital wealth management company, remains in the Power Corp. family.
Our Commitment to Community and the World Around Us
While the pandemic was the dominant narrative for 2020, there were other important social and political catalysts that caused us to further strengthen and invest in our commitment to community, including a stronger focus on Diversity, Equity and Inclusion. 
In 2020 there was an increased awareness of anti-Black systemic racism and, more generally, racism against Black, Indigenous, and People of Colour (BIPOC). This year IGM and its CEOs became signatories to the BlackNorth Initiative, which is dedicated to the removal of anti-Black systemic barriers.
In addition, we launched the IG Empower Your Tomorrow Indigenous Commitment, which will deliver $5 million over five years to Indigenous Communities across Canada. The centrepiece of the campaign is a new partnership with Prosper Canada to build the financial confidence of Indigenous Peoples in isolated, rural communities.
We continued our focus on climate change, acknowledging the role financial services companies play in tackling one of the most defining issues of our time. IGM was recognized by CDP at the leadership level for its climate disclosures for the third consecutive year. In addition, IGM ranked among Corporate Knights' 2021 Global 100 Most Sustainable Corporations in the World, finishing 29th overall and was the top rated investment services company globally and top rated financial services organization in North America.
COVID challenged us as a company – and as individuals. However, despite these challenges, the firm was able to achieve some record results in 2020 and make significant improvements to our operations, client, consultant, advisor and employee experience and to make meaningful contributions to our communities. We are determined to see these successes translate into value for our shareholders in 2021 and beyond.
This was all possible because our remarkable team showed resilience, commitment and focus on our mission to help Canadians. They adjusted to a dramatically changed landscape and supported each other in ways that enabled us to keep moving forward.
The world may change, but our growth and commitment to you remains as steadfast and constant as ever.
On behalf of the Board of Directors. 
James O'Sullivan
PRESIDENT AND CHIEF EXECUTIVE OFFICER 
IGM FINANCIAL INC. 
R. Jeffrey Orr 
CHAIR OF THE BOARD 
IGM FINANCIAL INC.